CEF, Building #55
Heritage renovation of 30,000 sq.ft., three storey office/lab facility to create a modern office space.
While respecting the park like setting of the Central Experimental Farm, the building systems were upgraded to the standards of a modern office building.
Heat rejection equipment was carefully located so that it was not visible. Intake and exhaust louvers were also located so that they were not visible.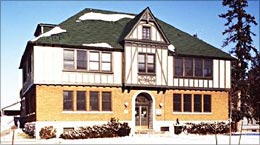 Our Team
Andrew Lawton, P.Eng.
Partner-in-Charge
Senior Mechanical Engineer
Brian Thornhill, P.Eng.
Senior Electrical Engineer
Ian Campsall
Electrical Designer